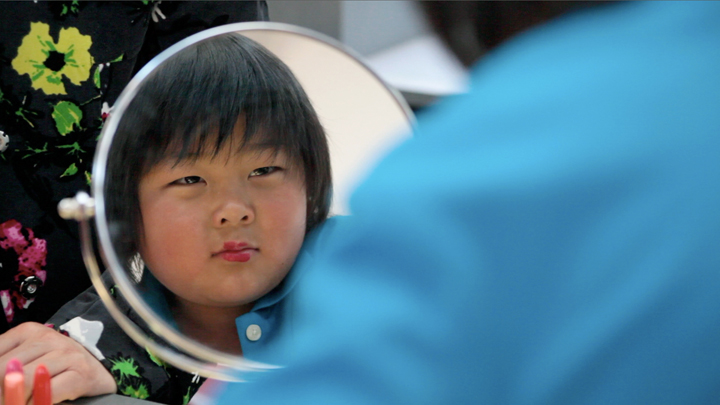 ANDY
Short Narrative Fiction, HD, 06:04, 2010
Language: English and Korean with English subtitles
AWARDS
Best Narrative Short at the San Diego Asian Film Festival 2011
OFFICIAL SELECTION
Boston Asian American Film Festival 2010
Slamdance Film Festival 2011
San Francisco Indie Film Festival 2011
San Francisco International Asian American Film Festival 2011
Los Angeles Asian Pacific Film Festival 2011
Outfest 2011
Hong Kong Lesbian and Gay Film Festival 2011
Fusion: The Los Angeles LGBT People of Color Film Festival 2011
DisOrient Asian American Film Festival of Oregon 2011
MoliseCinema Film Festival (Italy) 2011
Woods Hole Film Festival 2011
San Diego Asian Film Festival 2011
Vancouver Asian Film Festival 2011
Mix Mexico 2012
OTHER SCREENINGS
CalArts Film Directing Showcase 2011 at REDCAT
New Filmmakers New York 2011 at the Anthology Film Archives
LOGLINE
A six-year old boy discovers what it means to be a man.
SYNOPSIS
After church, Charles and Joyce take their six-year old son Andy to a shopping mall for a relaxing afternoon. Bored and hungry, Andy can't sit still and roams about the mall.
DIRECTOR'S STATEMENT
I set out to make a film that tells the story of a moment in a child's life that changes the way he or she sees the world. An amalgam of two cultures, the Asian-American community is forced to deal with cultural contradictions and inner conflict. I wanted to portray this conflict within a short narrative film.
It was very important to me that I tell this story cinematically. I wanted to define this moment by what is seen and—for me, more importantly—by what is unseen. I wanted to deal directly with the danger and fear of the unknown: the mysterious motivations of a stranger in a bathroom, the gender play of a six-year-old boy, and the paranoia of a young Korean-American father.
CAST
ANDY: Ryan Ko
CHARLES: Tae Geun Kim
JOYCE: Chris Yejin
THE MAN: Il Ahn
MAKE-UP COUNTER WOMAN: Monica Grippo
CREW
WRITER/DIRECTOR/CO-PRODUCER/EDITOR: Andrew Ahn
CO-PRODUCER: Eliza Hittman
DIRECTOR OF PHOTOGRAPHY: Ki Jin Kim
LINE PRODUCER: Steve Cha
ASSISTANT CAMERA: Christina Miserendino
GRIP/GAFF: Aaron Murtagh
PRODUCTION SOUND: Guillaume Raynaud
SOUND DESIGN/MIX: Ben Huff
PRESS
Interview with Asians on Film
You Offend Me You Offend My Family: "a thoughtful and disturbing little gem"
TRAILER

Made in part by the CalArts School of Film/Video Project Fund